Today,
my blog post about camp
was featured on Diabetes Mine's
June DOC Roundup
! This is so amazing because I can remember back in the beginnings of me blogging (AKA the first edition of my blog that apparently still exists...) reading 3 blogs:
Six Until Me
,
The Butter Compartment
, and
Diabetes Mine
. (Also on the list of people's blog I've been reading since middle school:
Kim
,
Kelly
, and
Karen
. I see a trend going on here with K names...) I've talked to Kerri, Kim, Kelly, and Karen before via #dsma and comments on my blog and I've also talked to Lee Ann in the comments of my blog, so now being featured on one of the blogs I've read since 2011 is absolutely amazing! (I've already called my dad,
tweeted about it
, and am about to email my Grandad and Aunt Susan about it.)
I wanted to give a huge thank you to everyone who reads my blog, comments on it, shows it to someone else they know, and even the people that stumble upon this page on accident and read it for a little. You guys make blogging a bazillion times more amazing than I ever imagined it could be and I can't wait to write more and more stuff on this amazing blog of mine. I also want to thank everyone that talks to me on twitter during
#dsma
,
endo visits
, or just whenever weird diabetes-related things are happening! You rock for being there in real time to lift my spirits when I'm feeling down. And I also want to thank everyone that simply likes or comments on my photos on instagram for letting me share little tidbits of my life with you guys in pictorial form. All of you rock so I just had to give you a big thank you for being the best!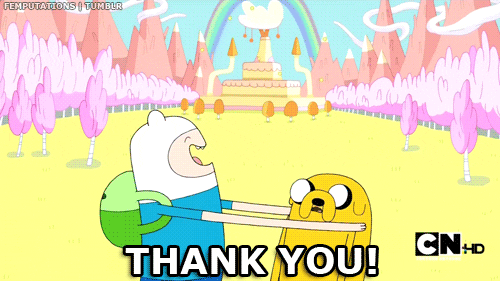 You guys are the best.
Moral of the Story: Apparently people find the thoughts of a crazy teenage girl entertaining. Who knew?